WHY VISIT OREGON
Oregon is the best state in the Pacific Northwest. Period. Oregon has more diversity of landscapes and micro climates, and more public access and public lands, by far, than our neighboring states. 

Unlike Washington, all 300 miles of Oregon coastline are publicly owned, and while you may find some areas hard to access, none of it is private. Speaking of beaches, Oregon has Hwy 101 that follows the coastline in its entirety. Oregon has the heavily timbered rugged coastline with access to the Redwoods near the state's southern coastline. The coast range has many jumping off points for day hikes and waterfall viewing. Additionally, Oregon has a lot better elevations and viewing opportunities than most areas. 

Pair this with the trip though the "valley" region with its fertile soils and you will find vineyards, apple orchards and many smaller truck or u-pick farms. Most major metropolitan areas are located in the valley as well. Portland is renowned for its diversity, eateries and micro breweries. In fact, Portland has more breweries than any other city in the world.  

Bordering the Willamette Valley region is the High Cascades with mountain passes exceeding 4,000 feet.  Scattered with high mountain peaks and lakes stocked with fishing opportunities the gem of the Cascades is our only National Park, Crater Lake.

On the east side of the Cascades is where you come down to our High Desert country. Distinguished by large Ponderosa pine trees and littered with lakes formed by volcanic activities it is a hikers paradise. You will find white water rafting, canoeing and rock climbing among the many activities that are available in Central Oregon. 

Further east, the natural beauty is beyond compare. Whether looking at the Painted Hills, Wallowa Lake or all the way over to Hells Canyon, the deepest canyon in North America, there is no shortage of things to see here in Oregon. 

There truly is something for everyone here in Oregon. Whether it is crabbing and clamming on the coast, skiing Mt. Hood, hiking, canoeing and white water rafting, or just relaxing with a great local wine or beer you will be sure to have a great time. With all of the diversity of culture and climates, access to lands and activities, and natural beauty why would you go anywhere else? So, rent an RV and get going!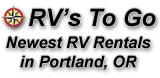 Over 200 RVs for rent from private individuals throughout Oregon.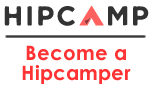 Mail service for travelers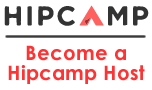 Earn up to $40,000 per year renting your RV when you're not using it.