THREE CAPES LOOP RV TRIP
Sand Lake
North of Pacific City on the "Three Capes Scenic Route" is Sand Lake, featuring:
Sand Lake Recreation Area - Rent a quad and explore the coastal sand dunes. RV camping (limited amenities) also available here. Quad rentals available from Sandlake Tsunami ATV Rentals.
As you continue north from Sand Lake on the "Three Capes Scenic Route", you will find:
Cape Lookout State Park & Campground - Full hookup RV campsites (on a sand spit between Netarts Bay and the ocean, online reservations), 3-mile long beach (popular with hang gliders and paragliders), hiking trails, and much more. See pictures below.
PICTURES FROM THE TRIP
Cape Lookout State Park has several trails and a nice, large beach
We noticed a hang glider and caught the sequence below
Others notice and watch the hang glider.
Coming in for a landing...
Watch out!
Safe landing
He's probably headed back up to glide again.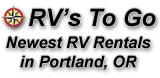 Over 200 RVs for rent from private individuals throughout Oregon.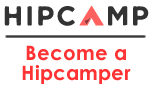 Mail service for travelers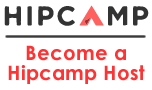 Earn up to $40,000 per year renting your RV when you're not using it.