TASTE OF OREGON RV TRIP
Crater Lake National Park
If you want to camp before getting to Crater Lake, you might enjoy Lost Creek Reservoir between Shady Cove and Prospect (off SR 62):
Joseph H. Stewart SRA - Located about 40 miles from Crater Lake on Lost Creek Lake, this State Recreation Area offers a modern campground (online reservations), dump station, lake access, trails, boat rentals and more.
Crater Lake National Park is truly a site to behold. You need to camp at least one night here (probably two) if you want to really see the whole park.
Mazama Campground - RV camping, dump station, Annie Creek Restaurant and Gift Shop, laundry facilities, camp store. See pictures below.

Crater Lake Lodge and Rim Village - Scenic overlooks, gift shops, historic lodge, restaurants, and Sinnott Memorial Observation Station. Definitely stop here and check it out. See pictures below.

Boat Tours - Highly recommended!!! Buy your tickets from self-serve kiosks at the Annie Creek Gift Shop or Crater Lake Lodge. (We bought ours the night before our boat tour, which was good since they sold out the next day.) Arrive at the Cleetwood Cove Trail up to an hour before your scheduled tour to give yourself time to hike the 1.1 mile trail down to the lake. See pictures below.

Scenic Overlooks - There are loads of these to highlight the many named features at Crater Lake, and most have RV friendly parking lots or roadside RV parking. Definitely worth checking out. See pictures below.

US Post Office - Located in the Steel Information Center at the Park Headquarters, the post office is nice if you want to send any postcards stamped from Crater Lake.
Leaving Crater Lake you go a little way north on Rim Drive before veering left onto Crater Lake Hwy North to the exit. This road will T into SR 138 (E Diamond Lake Hwy), and you will turn right and head east. At Hwy 92 (The Dalles-California Hwy) turn left and head north toward Bend.
PICTURES FROM THE TRIP
This was our lovely campsite at Mazama Campground inside Crater Lake National Park.
Our campsite had no hookups, but we were set up for dry camping. There are a handful of
sites with electricity, but only four full hookup sites that are unofficially "reserved" for campers
with special needs.
This is one of the few places in the campground we found a cell phone signal (on Verizon), so
this is where we sat to check in on things.
The day started off hazy (or rather, smoky as we later learned).
A view from a trail at Rim Village
Our first view of Wizard Island, the volcano inside a volcano
These beautiful aqua waters we saw up close later on our boat ride.
View from Rim Village
Another view from Rim Village
Crater Lake Lodge and some Whitebark Pine trees
We did a couple short hikes up the trail on the west rim for different views.
Our rental RV parked at one of the scenic overlooks on the west rim
This talks about the two fires that were burning near Crater Lake during our visit in September
2014. The Caldera Wildland Fire (1/2 acre, near the rim) was ignited by lightning on August
13, 2014, and that's probably the one that was causing all the smoke over the lake. The
Founders Day Wildland Fire (we did see this one in the distance north of Crater Lake) was
also ignited by lightning in mid-August, 2014, and it is consuming 21 acres.
Hiking down the 1.1 mile Cleetwood Cove Trail to the boat tour dock.
It's 700 feet of elevation change from the top to the bottom.
This is where you board the tour boats.
People enjoyed soaking their feet in the cold water after the hike down from the rim.
The water is super clear and beautiful.
It may look like an outhouse, but it's some sort of utility building
The view from the other side of the boat launch area
After our tour guide told us our side of the boat was the "spray side" most people moved over,
but we stuck it out, and it  wasn't bad.  The day really warmed up, and we appreciated the
spray about halfway through the trip.
This feature is known as the "Devils Backbone"
The water was amazingly blue when you got out there in the boat
Here we're approaching the section where the waters appear aqua colored
Some blue, some aqua
More aqua
Beautiful bright aqua
This feature is known as the "Phantom Pirate Ship" because of its silhouette
Leaving the "Phantom Pirate Ship" in shadow
The colors in the rocks were gorgeous
Approaching "Pumice Castle" - that's the more brown colored spot
A better view of "Pumice Castle"
"Palisade Point"
Looking west at nearly 5 pm, while hiking back up from the boat tour
The smokiness cleared up nicely throughout the day
Late day at Crater Lake
Dramatic late day sun over Crater Lake
Vidae Falls was our last stop on the loop around the lake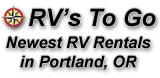 Over 200 RVs for rent from private individuals throughout Oregon.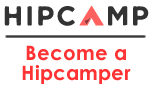 Mail service for travelers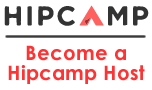 Earn up to $40,000 per year renting your RV when you're not using it.