TASTE OF OREGON RV TRIP
Port Orford
Port Orford itself is small, but the area does have some very interesting attractions, and, of course, fresh seafood restaurants. It was recommended to us to have lunch there, but the timing was not right when we went through. Before you get to Port Orford proper, you should consider visiting Cape Blanco State Park and Lighthouse.
Cape Blanco State Park / Cape Blanco Lighthouse - Campground (online reservations), lighthouse (tours available for a small fee), beach access, Hughes Historic House (free tours available), hiking trails and more. About 6-8 miles north of Port Orford, this is a great place to visit or stay overnight. They are not full hookup campsites, but it is still a very nice campground, and we enjoyed our stay there. See pictures below.

Port Orford Heads State Park and Lifeboat Station - Museum, historic buildings, restored lifeboat.

Battle Rock Wayside Park - A nice place to stop and walk around a little. See pictures below.
PICTURES FROM THE TRIP
We did some beach combing at Cape Blanco State Park.
The view heading toward the lighthouse
Cape Blanco Lighthouse....this is the most western part of the lower
48 states.
This is a replica of how they did things when they used oil to light the
lighthouse.  They used rendered pork fat at first, then kerosene.
Another view of the old oil room at the Cape Blanco Lighthouse
They used these same cast iron steps in all of the major lighthouses
that we saw on the Oregon Coast
They let us get really close to the lens (without touching it).
The lenses were very high tech for their day and would shine a light for 20 miles
Battle Rock Wayside Park
Battle Rock Wayside Park in Port Orford
The whole drive down the 101 is absolutely beautiful.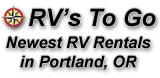 Over 200 RVs for rent from private individuals throughout Oregon.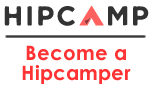 Mail service for travelers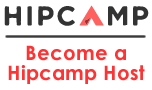 Earn up to $40,000 per year renting your RV when you're not using it.