TASTE OF OREGON RV TRIP
Seal Rock
Seal Rock is a nice stop on the Oregon Coast as you're heading south on the 101, especially if you like scenic areas and wildlife viewing.
Ona Beach State Park - North of Seal Rock, this park offers beach access, kayak tours, a boat ramp and more.

Seal Rock State Recreation Site - Highly recommended! There is a paved trail to picnic areas and a beach overlook, then a hiking trail down to the great big beach. You'll find picnic areas, an inter-tidal zone, seals on the rocks, birds galore, and more. See pictures below.

Seal Rocks RV Cove - RV campground near Seal Rock State Recreation Site
PICTURES FROM THE TRIP
Our first stop was Seal Rock.  This place has a nice tidal pool and fun stuff to check out.
Seal Rock State Recreation Site
There were lots of big rock outcroppings
This is a panoramic picture of above
Seal Rock has a very interesting beach to check out
I am no geologist, but this rock seemed different than the rest
Close up of the rock from the picture above
Notice the seals on the rock in the middle?
Great place for some beach combing
These green anemones fill with sand, but then when the waves come they can get rid of it
The rocks are encrusted with creatures that are withdrawn into a protective shell until the
waves come.
They were playing skip rope with a big piece of Kelp
The seals had a great spot
They are hard to see, but there are lots of birds on the rock. Guess why the rock is all whitish?
There are tons of little pools to check out
There was a nice trail on the rim of the cliff that overlooked Seal Rock.
(This picture was taken heading away from the beach to the parking lot.)
We should have brought a picnic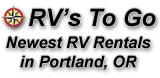 Over 200 RVs for rent from private individuals throughout Oregon.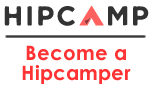 Mail service for travelers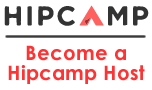 Earn up to $40,000 per year renting your RV when you're not using it.