TASTE OF OREGON RV TRIP
Crescent City, CA
Continuing south on the 101 this tour takes you just into northern California at Crescent City. If you want to skip the city itself, then just north of town you should take Hwy 199 East toward Grants Pass. Along the way you can check out:
Jedediah Smith Redwood State Park - RV campground, old growth redwood forest, hiking trails, river access (Smith River), Visitors Center, Nature Store and more. Though we opted for town instead, this is probably a really cool place to stay overnight.
If you want to check out Crescent City proper, then you stay south on 101 into town. (Note: To continue the Taste of Oregon Tour you will have to head back north on the 101 a few miles to pick up Hwy 199 East toward Grants Pass.) There is a Grocery Outlet and Walmart here, as well as several restaurants, bars and shops. Though you could have walked to the various places we visited in this area, we had our bikes with us, which made things easier.
Beach Front Park - Children's playground, boardwalk, disc golf course, fishing pier, picnic areas and more. Located behind the Visitors Center on Front Street.

Battery Point Lighthouse - You can only get to it at low tide, but it's cool. It's also a private residence, so be considerate if you visit. There is also a lighthouse museum in town, though we didn't get there in time. See pictures below.

Brother Jonathan Park - A nice little park with a memorial, and right across the street is a scenic overlook that is supposed to be a great whale watching spot. See pictures below.

Shoreline RV Campground - Full hookup RV campsites, easy beach access, views of Battery Point Lighthouse, walk to downtown
Note: Hwy 199 is one you definitely want to drive during the daylight so you can appreciate the view, AND navigate the twisty, turny road.
PICTURES FROM THE TRIP
Battery Point Lighthouse in Crescent City, CA
Brother Jonathan Park - this is a cemetary memorial for a major steamboat accident in 1865
This shows the nice tidal pools and the lighthouse
There is a big RV park near town with beach access, but we just stayed on the street for a
night.
The pier in Crescent City
Battery Point Lighthouse
We found an nice restaurant in town called Sushi Kyu. This was our salad with ginger dressing
Miso soup at Sushi Kyu
Seaweed salad at Sushi Kyu
3 different sushi rolls at Sushi Kyu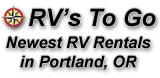 Over 200 RVs for rent from private individuals throughout Oregon.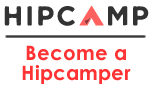 Mail service for travelers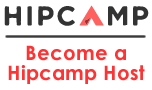 Earn up to $40,000 per year renting your RV when you're not using it.