TASTE OF OREGON RV TRIP
Florence
On the way to Florence, heading south on the 101 from Seal Rock, there are loads of Waysides and State Parks, and most probably offer beach access or views. We couldn't possibly check them all out. About 12 miles before Florence, though, you might enjoy:
Heceta Head Lighthouse State Scenic Area - Beautiful! Lighthouse tours, gift shop, restrooms, picnic areas, beach access, tide pools, scenic vistas. There is a small day-use fee here. See pictures below.

Sea Lion Caves - A natural cave where sea lions gather - this is a popular tourist attraction. Fee charged.
Florence is the northern launching point for all-terrain adventures in the Oregon Dunes National Recreation Area. It's also a cute little historic river town, making for a nice stop on the tour. It also make a nice overnight spot, especially if you are doing anything in the Oregon Dunes.
Florence Historic Bayfront - Along the Suislaw River you'll find restaurants, bars, shops, historic markers, and the Port of Siuslaw Campground. We enjoyed checking out this nice, quaint spot, and we wish we had stayed the night here. See pictures below.

Oregon Dunes National Recreation Area- Rent a dune buggy from one of the many outfitters and check out this incredible natural area. The north end of Oregon Dunes starts just south of Florence.
PICTURES FROM THE TRIP
After Seal Rock we continued south on Hwy 101 and went to Heceta Head Lighthouse State Scenic Area. We parked in the RV/bus lot near a very cool bridge and went off for a hike to the Lighthouse. There is a small self-pay parking fee here ($5 when we visited in 2014).

This is the view walking from the RV/bus parking area. This bridge was very important for the
area. You will see why in some of the pictures that follow.
There is a beautiful beach to explore.
There is the bridge you saw up close from above (on the hike up to the lighthouse).
This shot is from the trail to the lighthouse
Back in the day, they had a lot of trouble traversing north to south.
That bridge is said to have opened up the area.
Heceta Head Lighthouse is in great condition.
Unfortunately, we just missed the last tour of the day, and we weren't going to be there the
next day. The grounds and view up there were worth the hike, though.
On the trail we saw a whale in the bay. If you click on the picture it will blow up even more.
We watched the whale for 30 minutes or so and it would blow hard every 3rd blow.
With such a rocky coast I bet you really felt safe as a mariner to be able to see these
lighthouses along the way.
This was the lighthouse keepers quarters, but it is now a Bed and Breakfast.
Nice view of the lighthouse from the trail
This is heading over the big bridge and through a tunnel south toward Florence.
Florence has lots of cool statues in town.
The Historic Bayfront area is cute. We must have been there for hot rod day.
There are nice public spaces along the river to enjoy and picnic if you want
You can click on the picture to see it bigger....it is amazing how they built this bridge.
It was started in 1934 and took 20 months.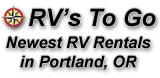 Over 200 RVs for rent from private individuals throughout Oregon.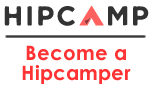 Mail service for travelers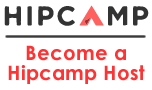 Earn up to $40,000 per year renting your RV when you're not using it.