TASTE OF OREGON RV TRIP
Newport
If you want to see more of the Oregon coast, take the first alternate route - it's well worth it. From I-5 just south of Albany, take SR 34 West (at exit 228). Near Corvalis SR 34 joins with SR 20 West - continue on that all the way to the coast at Newport, then head south on Hwy 101.
Whether or not you stay overnight here, Newport is a good first stop on the tour. Here are some highlights of the area, followed by pictures:
Yaquina Bay Lighthouse / Yaquina Bay State Recreation Area - Lighthouse tours & gift shop, beautiful beach area, nice tidal pool along the jetty. See pictures below.

Historic Newport Bayfront - Fresh seafood, restaurants, bars, shops, museums, barking sea lions, canneries. We like to overnight on the street here - no hookups, but it's free and it's a neat place to walk around. See pictures below.

Walmart, Fred Meyer & more - Located on the north of side of Newport, just off the 101

SOUTH BEACH AREA:

Oregon Coast Aquarium - We never checked this out, but everybody talks about it, so I'm sure it's worth a visit.

Hatfield Marine Science Center - Another place we did not check out, but it has lots of interesting things for children and adults.

South Beach State Park - RV campsites (online reservations), beach access, hiking & biking trails, bike rentals, kayak tours. We never stopped here, but it sounds like a nice place to stay.
PICTURES FROM THE TRIP
We literally moved into an apartment.  There was storage for all of our stuff and it felt like home.
Heading out from RVs to Go


Our first stop was Newport, Oregon.  Last year this is also where we spent the first night.  There is a lighthouse, an aquarium, and a cool row of shops where they do a lot of fishing from.


There is a HUGE sandy beach to check out. Along the jetty is a nice tide pool area. 
(this picture does a poor job of scale)
Yaquina Bay Lighthouse
Yaquina Bay Lighthouse (see it peaking up from the back)
click to enlarge and read
The port is bustling with fishing vessels of all sizes
This is what the fishing fleet looks like in the harbor of Newport, Oregon
If you have ever been to Newport, you have heard the sea lions constant barking. 
The sky was gray and made this scene look black and white
There were several boardwalks
We had a nice spot by the water and rode our bikes around town
There was a full moon that night.  We parked on the street right here and spent the night.
We had a big deck to enjoy.
Luckily it cleared up and was a nice night
Undersea Gardens is an attraction in the historic bayfront, but it's not the main aquarium.
We had a restaurant.com gift certificate for Bay 839 Pacific Island Grill, a nice place on the
waterfront. You can sit inside or outside on the deck.
We got BBQ tuna since they were catching it right there - never had it before and it was good.
839 Nachos (yummy)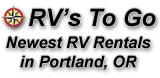 Over 200 RVs for rent from private individuals throughout Oregon.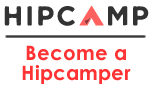 Mail service for travelers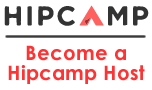 Earn up to $40,000 per year renting your RV when you're not using it.